Mall Events
Ally5000 5K Fun Run at The Streets
Saturday, April 27, 2013 9:00 am
In support of Organ Donor Awareness Month, please join us for this community Fun Run as we work to raise money for Donate Life California.
Sponsored by:
---
---
Opens: April 1, 3012 - Click Here to Register
Closes: Thursday, April 25, 2013
On-site Registrations
---
Saturday, April 27, 2013 7:00am to 9:00am (T-Shirts may not be available for those who register on day of race)
Race Day Check-in
---
7:00am at The Streets of Brentwood soccer field – south east side of the center behind LensCrafters
Entry Fee Per Participant
---
$40.00 on-line registration
$45.00 day of registration
Proceeds Go To
---
Donate Life California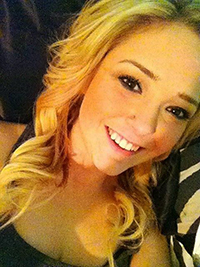 Ally Jenkins suffered a stroke at age 14. She was airlifted from her local hospital to UCSF Benioff Children's Hospital, where doctors discovered she had severe pulmonary hypertension and needed a lung transplant to survive. After her first set of transplanted lungs failed, Jenkins returned to UCSF for a second transplant. She is now a healthy 18-year-old.
Dan Lowe, founder of RED Legacy, knows first-hand about the importance of blood and organ donation. When Dan was a senior in high school, and swimming competitively, he noticed his energy and stamina faltering. A myriad of medical tests eventually led to an unusually dire diagnosis for a 17-year-old: end-stage liver disease. Multiple treatments throughout the next several years kept Dan's liver functioning, but by 1999, his health had deteriorated enough to move him near the top of the transplant list. Dire complications with the first two transplants lead to the highly unusual transplant of a third liver. After 2 months in a coma and several more of recovery, Dan—and RED Legacy—was back in business.
Help support people like Ally and Dan click to donate!
www.donatelifecalifornia.org