Events
REDEMPTIONS Weekdays, 10am - 5pm, 6/1-9/4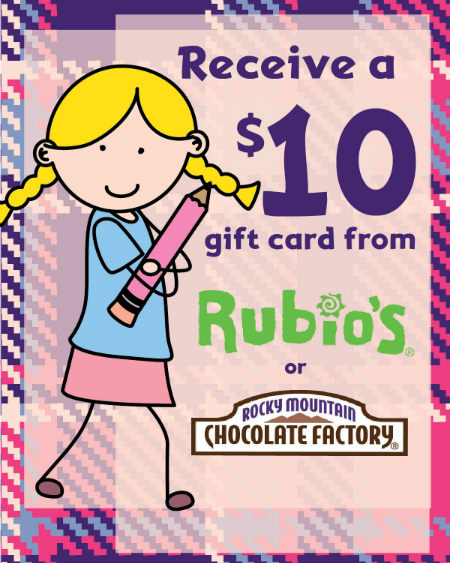 Receive a $10 gift card to Rocky Mountain Chocolate Factory or Rubio's when you spend $100 or more in 1 day beginning June 1 to August 28 for your back-to-school shopping at The Streets of Brentwood.
EXAMPLES:
$30 Subway receipt on 6/1/15 + $85 Maurice's receipt on 6/1/15 = One (1) $10 gift card
$250 Jos. A. Bank receipt on 6/22/15 = One (1) $10 gift card
$120 WH/BM receipt on 6/5/15 + $300 Lenscrafters receipt on 6/5/15 = Two (2) $10 gift cards
$120 Chico's receipt on 6/12/15 + $26 AMC receipt on 6/13/15 + $90 BJ's receipt = Two (2) $10 gift cards
$250 Jos. A Bank Receipt on 6/9/15 + $101 Johnny Garlic's on 6/12/15 + $99 GameStop receipt = Two (2) $10 gift cards
Valid receipt(s) of $100 or more is redeemable at the management office only. Rocky Mountain Chocolate Factory and Rubio's will not have the ability to provide you with the gift.
Happy Shopping!
Tuesday Mornings 10 am -11 am
Saturday, 8/29 10am - 10pm | Sunday, 8/30 10am - 6pm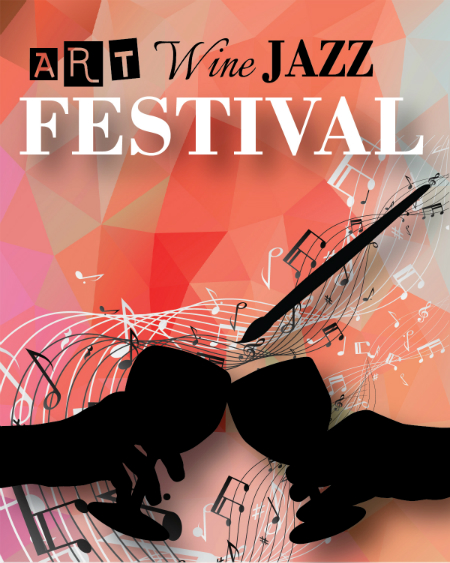 The Brentwood Art Society is hosting the 14th annual Brentwood Art, Wine, & Jazz Festival at The Streets of Brentwood, which brings together local vintners, local artists from multiple disciplines, and some of the Bay Area's finest musicians representative of multiple genres of Jazz.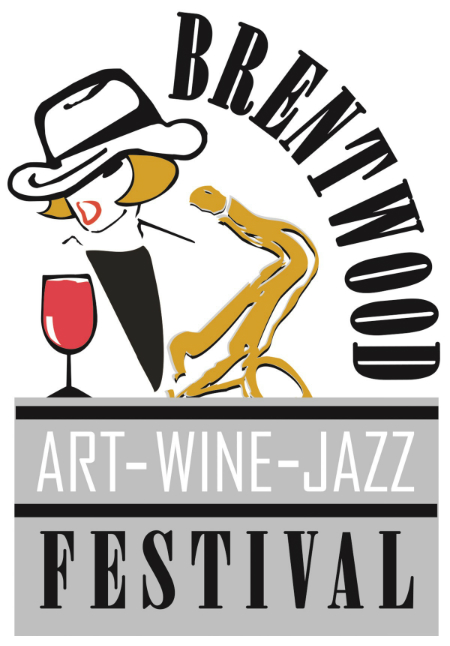 Saturday, August 29 10am - 10pm
Sunday, August 30 10am - 6pm
Artist Garden
Twenty plus vendors featured original pieces by local artists who worked in varied media including oil, watercolor, pencil, clay, bronze, and multi-media, forty plus vendors in all.
Wine at the Fountain
A host of local vintners and wineries introduced you to some of the award winning wines that are produced right here in our own community, including Hannah Nicole Vineyards, Bloomfield Vineyards, Tamayo Family Vineyards, J Doran Vineyards, and Cline Cellars. For those who prefered a micro-brew, Black Diamond Brewery and BJ's Restaurant and Brewery provided cold brews.
Jazz On The Stage
Performers from among the internationally acclaimed musical talents that we are blessed to have reside in our Northern California Area took the stage to provide outstanding music during the event. Talents of our local high school students were showcased by performances by Big Bands of Liberty & Heritage High Schools and a cappella groups such as Divas, Pink Ladies, & Jag.
Saturday, 8/29
11:00 am - 11:45 am Heritage High Big Band
12:30 pm - 2:30 pm Jon Krosnick, Charged Particles
3:00 pm - 5:00 pm Bob Belanski, featuring Darrell Rowe
5:30 pm - 7:30 pm Leah Tysse
8:00 pm - 10:00 pm Alvon Johnson

Sunday, 8/30
12:00 pm - 12:45 pm East County Performing Arts Center
1:30 pm - 3:30 pm Raul Ramirez, Afro Cuban Jazz
4:00 pm - 6:00 pm Top Shelf

A Family Affair
Activities designed to capture the interests of children young and old alike were again in the popular Children's Area, where children worked with clay, painted at the easels, or made a musical instrument. The Wall of Art displayed creations of students from the Brentwood Union School District. Also returning this year was the sand sculpture that's always a hit and Chalk Art, drawn on the street by local high school art students.
The Brentwood Art, Wine, & Jazz Festival is open to the public FREE of charge. It is the largest annual fundraiser of the Brentwood Art Society, which supports and contributes to continuing arts programs and events in the community, including the Art Docent program at all schools of the Brentwood Union School District, scholarships to graduating Seniors, summer Art Walk Events, the Artists Open Studio Tour, Student Art Show, Broadway Under the Stars theater performances, and a monthly Open Mic hosted by the city's poet laureate, Kati Short.
Brought to you by: