Events
Time varies, please visit page for details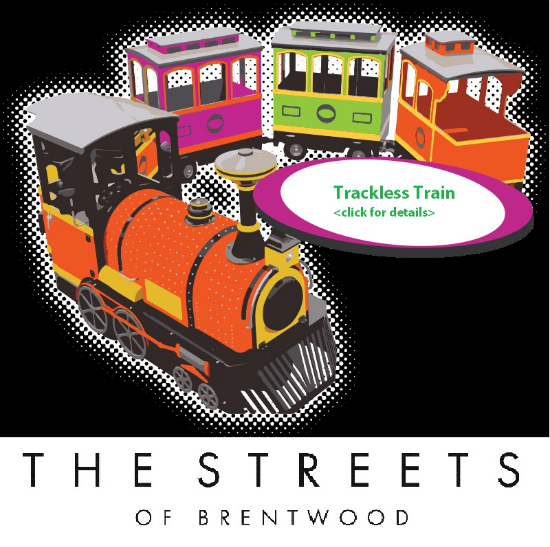 Enjoy a mini-train ride at The Streets of Brentwood during the holiday season, brought to you by Adventure Express.
Weather permitting times:
Thursdays & Fridays: 5:00 pm-8:30 pm
Saturdays: 11:00 am-8:00 pm
Sundays: 11:00 am -6:00 pm
Fees are applicable. Please see train operator for details or call 209.622.5061
Complete details coming soon.
Saturday, 10/29 1-2pm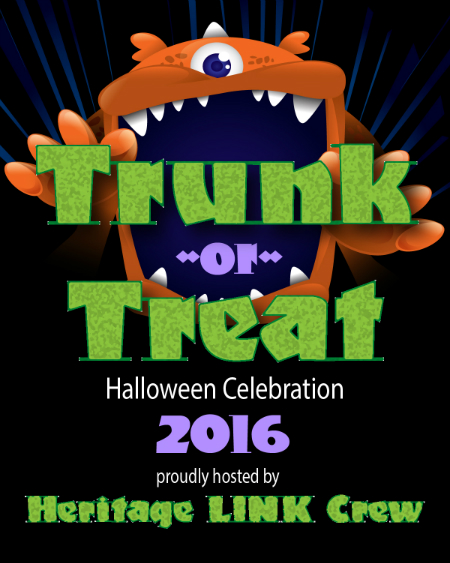 Trunk-or-TREATing
All children in costume* are invited to trunk-or-treat at the event.
Saturday, 10/29
1:00 - 2:00 pm
Parking lot between Red Robin and AMC
BYO bag, basket, bucket, etc. for trick-or-treating.
*13 years or older are NOT ALLOWED to wear FULL MASKS. The Streets of Brentwood Security will enforce this rule. Non-compliance will result in eviction from the event and the property.
TRUNK/CAR Decorating Contest**
To join the Trunk/Car decorating contest for any of the following categories below, you must register. (online registration coming soon)
CATEGORIES
Scariest
Funniest
Cutest
Coolest
3rd Place: $150*** 2nd Place: $250*** 1st Place: $500***
RULES
**No purchase necessary to enter the contest. To enter, you must have a valid US Government issued driver's license.
Chances of winning are based on the number of entries received.
***Gift Cards in Visa, MasterCard or American Express forms. The gift cards are subject to monthly administrative/maintenance fee. The Streets of Brentwood and its parent company, affiliates, subsidiaries are not responsible for these fees once awarded to winners at full amount per category placement, not responsible for lost, stolen, misplaced, misused, or damaged cards after it is awarded.
ALL Rules and restrictions are subject to change without prior notice.
All guests, visitors, participants and everyone present at the event are expected to conduct themselves with common courtesy, and law abiding. The Streets of Brentwood rules of conduct is also applicable.
Click here to RSVP for this event.